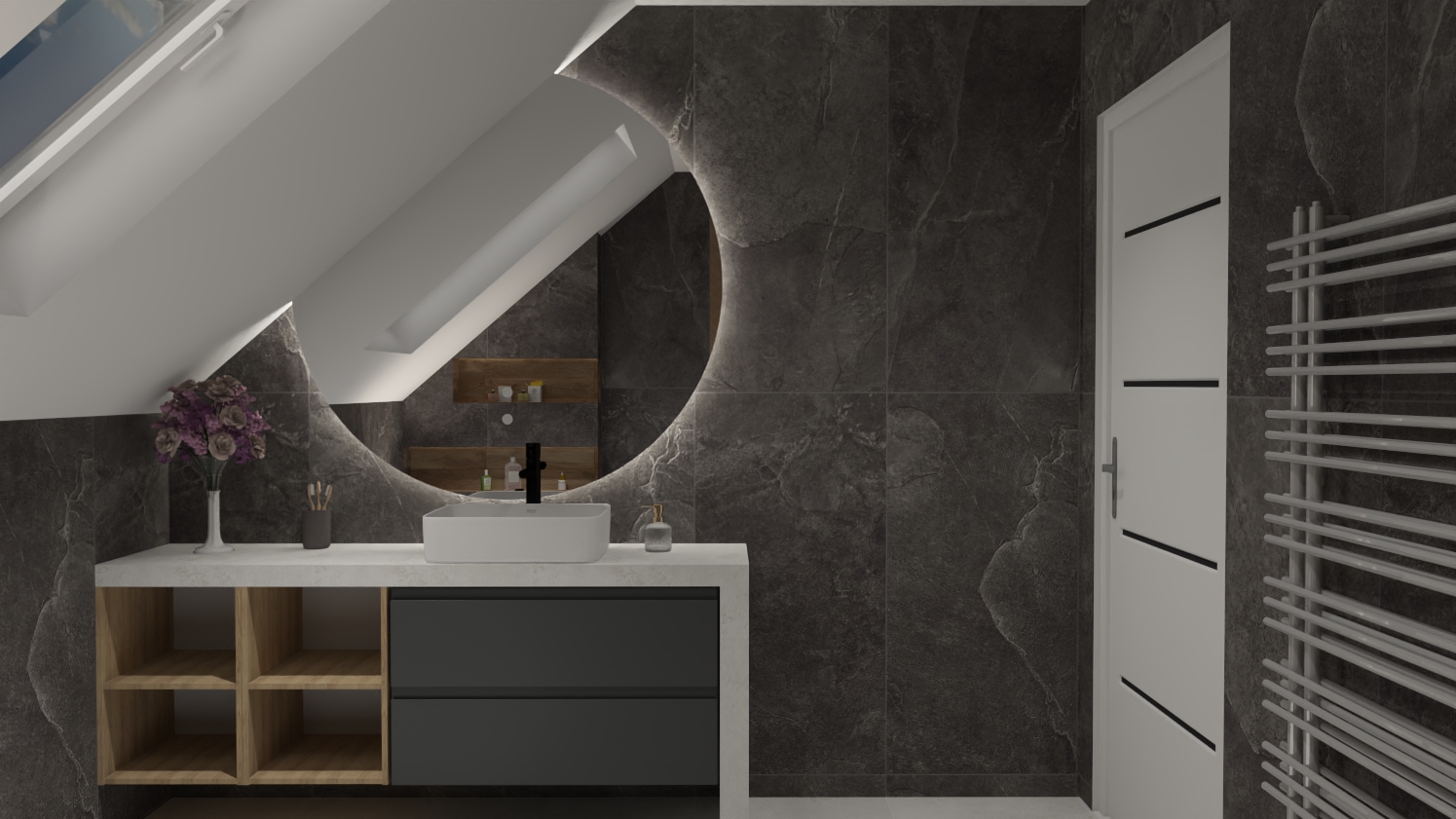 We present a bathroom design with Tubądzin and Stargres tiles prepared by our specialists in the Bathroom Salon – Ramex Showroom. This beautiful and atmospheric interior was created using high- quality products recommended by interior decorators. The arrangement shows e.g. Grand Cave tiles by Tubądzin, Stark White glazed gres tiles and Dublin Brown glazed gres tiles by Stargres, arranged in a herringbone pattern.
The bathroom design is based on the idea of combining shades of gray and brown in combination with white sanitary ceramics. This solution warms the interior, especially wood-like tiles work well here, they balance the coolness of tiles with a marble-like pattern.
News Tubądzin in the design of a modern bathroom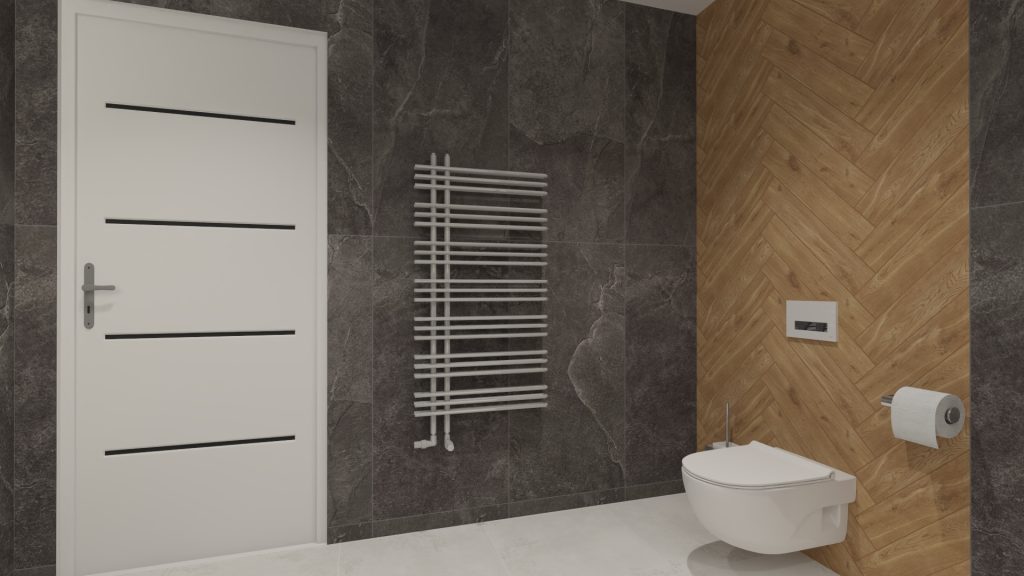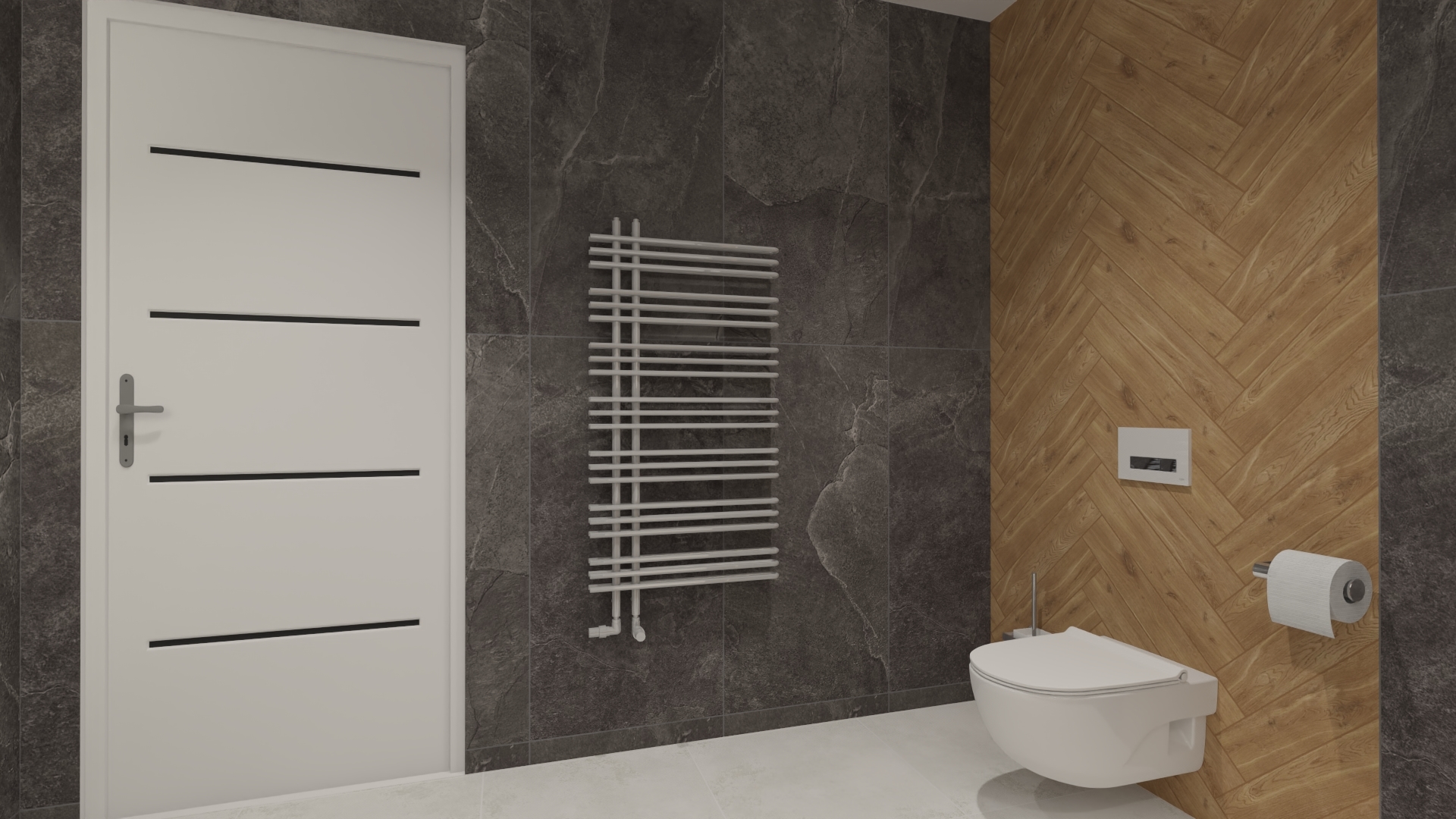 Grand Cave new collection of the Tubądzin brand. It is natural and very expressive. Interior designers from Ramex Showroom used them in the bathroom design due to the muted colors. It is worth noting that the structured surface of these tiles gives them a distinctive character.
Grand Cave tiles are associated with solace in contact with nature. The arrangement prepared by our designers facilitates respite in a home, quiet space. It can be said that the design of the Grand Cave tiles is associated with a small cave – a cozy, calming and ascetic interior.
The foreground colors are gray and white, which are conducive to relaxation and meditation. The design of the bathroom emphasizes the balance of these colors so that they balance and fill the whole room with harmony. The complement in the form of tiles in shades of brown is an interesting accent in the arrangement, especially due to the unusual arrangement of wood-like tiles in the so- called. herringbone.
Bathroom design with Stargres tiles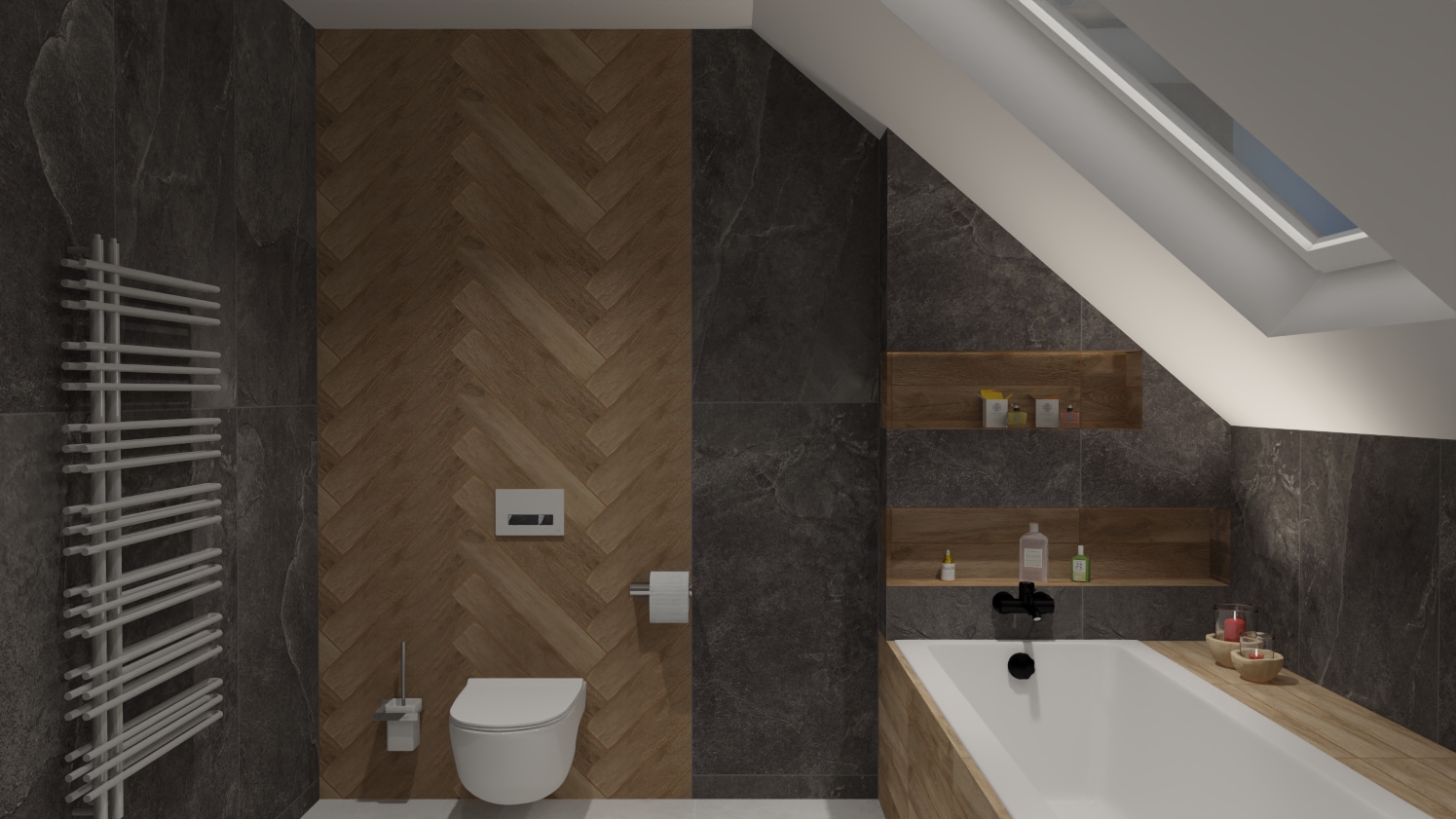 The bathroom design using the Stark White tile and the Dublin Brown tile by Stargres is primarily intended to indicate a strong inspiration with wood and other natural materials. The matt surface of wood-like tiles arranged in a herringbone pattern is an ideal background for sanitary ceramics. Elegance and smooth texture contrast with the warm design of tiles resembling wooden planks.
It is worth noting that architects and interior designers are increasingly proposing arrangements in which dark wall and floor tiles predominate. They certainly add elegance to the interior and match many styles. The design of such a bathroom is well balanced with products such as Dublin Brown tiles by Stargres. Because wood-like tiles make a dark bathroom tasteful, not overwhelming.