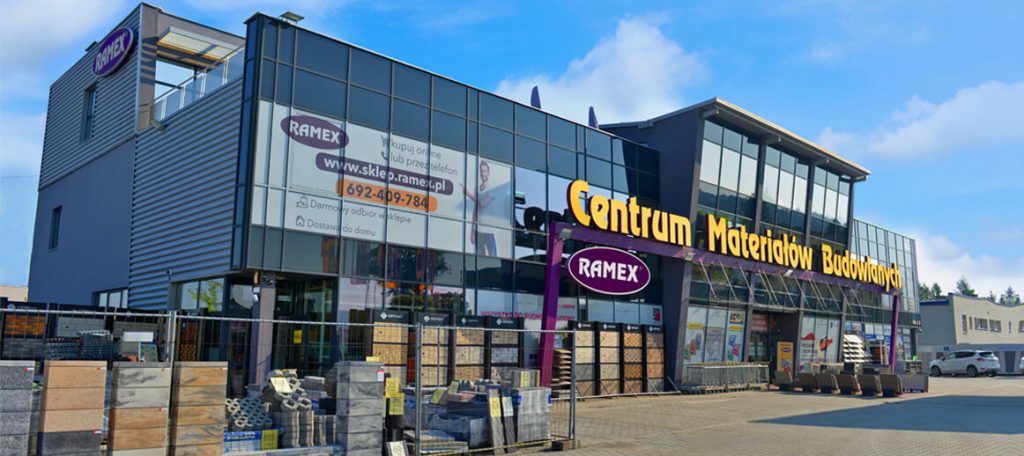 RAMEX – learn about the history of our company!
RAMEX was founded by Robert Rams in May 1996 as a sole proprietorship. At the very beginning, the company's headquarters was located in a small shop at ul. Kolejowa 27 in Nowy Sącz. Over time, RAMEX developed and operated more and more dynamically, so new subsidiaries were established, e.g. in Piwniczna, Mszana Dolna, Zakopane, Gorlice, Kraków and Warsaw.
RAMEX quickly strengthened its position on the domestic market, investing in its development by opening new local branches and employing a significant number of employees. An important moment in the history of RAMEX was the opening of a twin company in Slovakia – RAMEX SLOVAKIA with its registered office in Presov.
In 2007, at 123C Jeremiego Wiśniowiecki Street in Nowy Sącz, the newly built headquarters of RAMEX was opened, a modern office building with a DIY store and warehouse facilities securing the service of deliveries to individual and wholesale customers. From this location, goods are also shipped to all RAMEX branches, which are located in: Kraków, Rzeszów, Nowy Targ, Piwniczna and Nowy Sącz at ul. Wegierska 79.
The complex of RAMEX buildings at Wiśniowiecki Street in Nowy Sącz includes not only a DIY store with an Exclusive Showroom of Bathrooms and Equipment – RAMEX Showroom, but also a petrol station and car parks for the company's car fleet and a newly opened Construction Outlet, offering end-of-line collections and products sales.
In 2009, a special investment service department was established in the company, which comprehensively deals with the service and delivery of materials for large investments carried out by both private investors and local government units throughout Poland and Slovakia. System support for this type of investment in our company is possible due to the fact that the products on offer have the highest quality guarantee and the required certificates and approvals.
In 2012, the sole proprietorship of PPHU RAMEX was transformed into a limited joint-stock company RAMEX Sp. z o. o. S.K.A. In the years 2018-2019, the new company expanded its operations by launching the BRUK-BET DESIGN Fabryczna warehouses, which are currently located in Kraków, Rzeszów, Nowy Sącz, Piwniczna and Nowy Targ. Thus, the assortment was enriched with the sale of, among others: terrace tiles, paving stones, stair steps, concrete furniture, walls and fences, decorative stones, small garden architecture and products for road and sewage infrastructure (curbs, troughs, concrete prefabricated elements, linear drainage wells and sewage systems, etc.).
In 2019, another branch was opened in Slovakia in Presov at ul. Strojnicka 18, and the company's headquarters at ul. Wiśniowiecki 123C has been expanded by another square with an area of 2 ha, where a warehouse of wall materials (hollow bricks, blocks, brick), polystyrene and mineral wool, as well as a new parking lot for the growing fleet of trucks, was built.
RAMEX – check what we offer and where we are going!
Currently, RAMEX specializes in servicing the retail, investment and wholesale market, in the field of comprehensive sale and delivery of building materials, paving stones, construction chemicals, ceramic tiles and materials for furnishing bathrooms and other interiors.
For over 27 years of its existence, RAMEX has joined the group of leading distributors of building materials on the Polish market. This is confirmed by e.g. membership in the elite club "Gazele Biznesu" – a group of the most dynamically developing companies on the Polish market, and the title of "Market Leader" awarded twice for the best company in Poland in the field of wholesale and retail sales of building materials. RAMEX is also a laureate of the "Polish Success" and "Solidna Firma" competitions. Our company is an active shareholder of the purchasing group of Sieci Budowlana, which increases our development potential and proves the high quality of the products and services offered.
Our development vision includes: improving new sales channels by launching a modern and customer-friendly online store, online sales on auction platforms, as well as participation in the visionary project of Sieci Budowlana, which aims to create a global online sales platform. By improving ICT programs within the company and joining innovative projects, we pay attention to the advantages of modern technologies: security, flexibility and efficiency. Our plans related to investments in the development of the company include integrated, modern logistics and further specialization of departments responsible for retail and wholesale sales as well as development investment services.
Our company is keenly interested in modern, ecological technologies that support environmental protection activities. Therefore, the RAMEX headquarters and local branches were completely modernized in terms of energy-saving lighting. We have also invested in photovoltaic panels at the company's headquarters and in the Piwniczna branch. It was in this location that a touchless, self- service car wash was opened, which is completely safe for the ecological environment and for humans.
Meet the RAMEX team!
The RAMEX company currently employs over 120 people in all its branches, who make up an experienced and well-coordinated team. RAMEX employees are a qualified group of specialists – professional advisors who provide customers with reliable information, adjust the offer to their individual needs and propose modern solutions.
Our sales representatives, customer advisors and designers improve their qualifications and knowledge by participating in training cycles conducted by professionals from companies producing a given range of construction and finishing products.
For the convenience of our customers, we have launched a construction and gardening equipment rental for ad hoc or seasonal work. In addition to advising on the purchase of building and finishing materials, we also offer plaster and paint mixing services as well as designing bathrooms and other interiors. Our Exhibition of Exclusive Bathrooms and Interior Design – RAMEX Showroom is a specially separated and arranged space, where we present our clients a wide panorama of the latest interior design styles and a wide range of products for bathrooms, SPA & Wellness leisure zones.
The RAMEX company also offers transport and forwarding services – we have been developing and modernizing our car fleet from the very beginning of the company's existence. We provide transport services both on domestic and foreign routes, within the European Union. Our fleet consists of over 60 vehicles, including:
vans and trucks with a load capacity of 1 to 24 tons,
volumetric vehicles for the transport of polystyrene and mineral wool,
HDS self-dumping trucks
RAMEX sales representatives mainly serve the area of Lesser Poland, but they also undertake activities throughout the country. In this way, they carry out the mission of sales expansion on the market of building materials, transport and forwarding, actively acquiring new customers and loyally cooperating with regular contractors.
The RAMEX team willingly takes up new challenges, striving to achieve an increasingly better position on the market, e.g. by providing distributors and customers with innovative, ecological, good quality products at attractive prices. We try to present our contractors with a favorable sales offer, giving full satisfaction with the purchase decision made.
We hope that you will also trust us and increase the number of regular customers satisfied with cooperation with our company, in short: we invite you to cooperate!
President – Robert Rams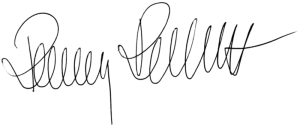 and RAMEX team.